Hey everyone! Welcome to cold weather season! Ew! LOL. Even though I hate anything below 72 degrees, I try to make the best of it by enjoying time indoors.
*Insert Spongebob's ode to indoors song*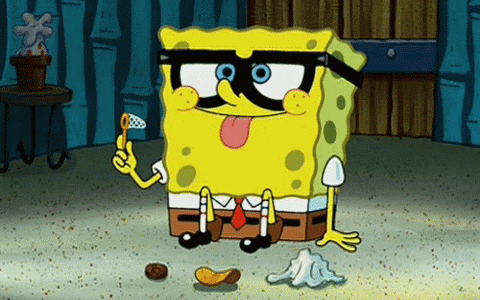 Anyway, for me that means lots of Netflix and face masks. You know ya girl loves a good face mask! So winter is a good time to try a bunch of different ones to combat that dry, dull skin. I had the pleasure of getting to test out the Erno Laszlo White Marble Dual Phase Vitamin C Peel, thanks to Influenster!
I was really excited to try this one because I'd never tested anything like it before. But wowie, this one is a beauty!
It works in two steps. First you open the jar that smells of a delicious orange grove; slightly reminiscent of the end of the Soarin' ride in Disney World. This part of the peel works as an exfoliant. You apply a thin, even layer and massage it in for up to 3 minutes. Then the second step is the activator or the chemical part of the peel. Fill the syringe and mix it into the exfoliant already on your face. Let that sit for 1 minute, rinse with warm water and viola! A quick five minutes for great results if you ask me!
Speaking of which...the results! Here's a before and after.
As you can clearly see, there was a huge difference after just one use! First of all, as I said in my Instagram story, my face has never felt this soft. Like, I actually couldn't stop feeling it! On top of that, my skin was glowing and looking almost airbrushed compared to the before picture.
You can use this once a week, which is nice to have as a part of your routine, and it's a lot of fun to use. I also really liked how quick and easy it was. I think it will come in handy if I'm having a bad skin day and need a quick fix! I'd definitely recommend it to use before applying makeup to give you a super smooth base to work with! Bonus: it's chock-full of healthy ingredients like Vitamin C (obviously), carrot seed oil and lactic acid.
Overall I really enjoyed this mask/peel and would 100% recommend it! It is a little pricey, coming in at $100, but a good idea for your Christmas list! It's available at
Sephora
as well as the official
Erno Laszlo site.
Have you tried this peel yet or any other products from Erno Laszlo? Let's chat in the comments!