R + Co. has been on my radar for a while now, making their debut in my beauty bag when I received their
Death Valley Dry Shampoo
in a Birchbox a million years ago.
Now, I'm so thrilled that
they
contacted
ME
to work with them as an affiliate! #swoon
As a welcome gift, I got to choose a few products that spoke to me and share with you my thoughts.
Needless to say, those thoughts are very good.
Some highlights about the brand that I love:
They have some really cool and innovative products! And from what I can tell thus far, they deliver on their promises!
They are a vegan and cruelty-free brand!
They always offer free samples! I love free samples because it gives me the chance to try another product, even when I can't afford to buy more than one thing.
HIGH DIVE
Let's start with the
High Dive Moisture + Shine Creme.
My frizzy, Florida curls are so grateful for this magic in a tube.
I use this as an after shower, leave in conditioner of sorts. After towel drying my hair, I slather this all up in there and then brush it through.
It leaves my hair hydrated and gives it a nice, healthy glow! I've been using it every wash for the past month and I have not once been disappointed. Oh, also, it smells really good!
MOON LANDING
When I ordered these products, I had just found out I was moving to Florida. So when I saw this
Moon Landing Anti-Humidity Spray
, I was like, guuurrrll give me ANYTHING to save me from having a humongous frizz afro on the daily!
After styling my hair, I make sure all my flyaways are tamed and spray away! This isn't your typical hairspray. It doesn't feel stick at all and doesn't make your hair crunch. Think of it as making a barrier between your hair and the humidity! It lightly lays on top and adds some extra shine too! I use it on my entire head, not just the top and it really does help.
Now I'm not going to say my hair is never a victim of the humidity. Some days there's just no getting around it. But on those days I just embrace it and accept that it is what it is lol.
But more often than not, this spray keeps the frizz at bay!
I also got a travel size of the Waterfall Moisture + Shine Lotion. I really liked that too, although I haven't used it too much since it's happily living in my travel bag! Although I have used it to smooth out dry strands when my hair is already styled and it worked quite nicely! Gives a similar shine that I get using High Dive but I prefer that for when my hair is wet. A great alternative!
IN MY SHOPPING CART
Here are a few products I've had my eye on! In case you need suggestions on what else to buy. ;)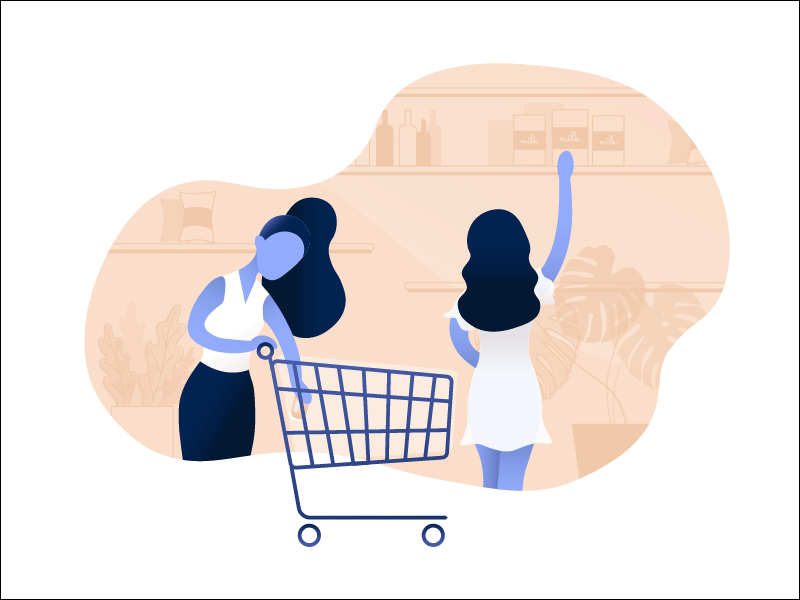 Credit: Paulina Procner
Television Perfect Hair Shampoo + Conditioner — I may be biased because of the name, but a friend of mine swears by this set, so it's definitely on my must-try list!
Centerpiece All in One Elixir Spray — Anything that is going to get more done in one shot sounds good to me! It's fragrance is also called "Dark Waves" with notes of tangerine, pineapple and lavender, which sounds AMAZING. Yes, please!
Pinstripe Intense Detangling Spray — "Intense detangling" sounds like what I have to do every time I decide to go a few days without washing my hair. #CurlyGirlProbs. The name says it all with this one, and I'm always down for anything that is going to help me tame my mane!
If you're interested in trying any of the R + Co. products, click
HERE
to shop and use my affiliate code 6zqL to get a welcome credit of $10 off your first $50+ purchase
AND
free shipping on all orders over $50!
Happy shopping!
XO, Briana